About Us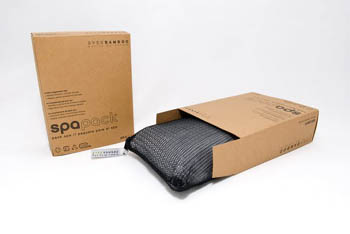 theStockingStufferStore.com provides one-stop shopping for those unique, hard-to-find stocking stuffers that transform a ho-hum stocking into a pampering grab-bag!
Christmas stockings are many people's favourite holiday tradition, but finding unique, high quality items to fill those stockings can be difficult and time consuming, requiring frantic, last-minute trips to numerous specialty boutiques. theStockingStufferStore.com does the work for you, discovering inexpensive treasures at true "stocking stuffer" prices (most items are available for under $10).
Gourmet treats and snacks, luxurious bath products, cool kitchen gadgets, handy little PocketBooks - theStockingStufferStore.com features items that can't be found in the local drugstore, and there's enough variety to fill even the longest Christmas list.
Items may be selected two ways: if you already have a cherished Christmas stocking, select items individually to complement other goodies picked up along the way. Or, choose a pre-packaged stocking that's complete and ready to go.
And, please check back with us throughout the year, as stockings aren't just for Christmas anymore! Create your own gift bag, or select from pre-filled gift bags for birthdays, Mother's Day, Father's Day, etc. 365 days a year. New items are added regularly.
Thank you for your interest in theStockingStufferStore.com, "
your year-round online little stuff shop
"!